How to Finance a Car

---
A dream doesn't just happen. It builds like a crowd waiting for the concert to begin, hungry for an experience they've been thinking about for days. Once the stage lights dim and the band walks on stage, the dream unfolds as the music resonates in their ears and soul.
The sound of an engine is a dream waiting for you. If you live near Scarborough, Saco, and Portland, Maine, you can learn how to finance a car that takes you on your wildest fantasies at Mercedes-Benz of Scarborough.
---
---
​
How to Secure Financing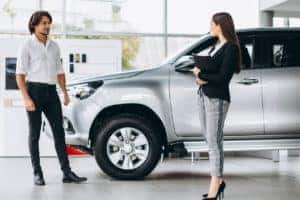 It's easy to finance a car. You can use our search filters to scan our lineup and find a match for your lifestyle and needs. What's next?
When you complete a financing application, you can become pre-approved for a car loan. Our team can connect you with a network of trusted lenders.
Drivers can optimize the terms of the loan by saving for a down payment. When you increase your down payment, you can lower your monthly payments. This generates more financial flexibility. Drivers use this to their advantage, creating an opportunity to enjoy their next vehicle.
Can I Trade in My Car?
If you want an upgrade or a change of pace, trading in your car is a great way to start the process. When you trade in your vehicle, its value can turn into your down payment. You can also combine its value with the money you've saved for a down payment, creating even lower monthly payments.
How much is your car worth? Find out by using our value your trade tool. You'll receive an estimate of its value, helping you plan for your next ride.
What About Leasing?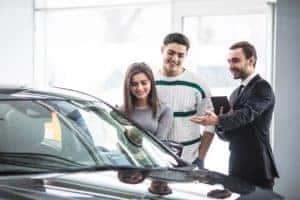 While car financing helps you take ownership of your dreams, you may only want to enjoy your next vehicle for a couple of years. Leasing is a common choice for drivers who want to stay in touch with the latest generation of vehicle design.
The term of a lease typically lasts two or three years, so you can secure your next vehicle and enjoy the benefits of the next tier of design and performance. Ongoing lease offers also provide additional value.
Leasing also gives drivers a chance to build their credit. Regular lease payments can help drivers improve their credit scores, giving you a better opportunity to secure a loan if you want to buy your next vehicle.
Our Finance Team Can Help You
The finance team at our dealership can help you. You can apply for pre-approval, making it easier to secure a loan and begin the next phase of your driving experience.
Drivers can also buy a car online. You can review different financing options and secure your next ride from the comfort of your kitchen table.
If you have any questions, we support our at-home shoppers just like the customers who visit our dealership. We'll support each phase of the process and help you drive the vehicle you have your eyes on.
---
Contact Our Dealership
Drivers near Scarborough, Saco, and Portland, ME, can learn how to finance a car that turns into your dream at Mercedes-Benz of Scarborough. Our team can help you every step of the way.
How can you get started? Contact our dealership to learn more about car financing.
---