Pre-Owned Car Dealer near Lyman ME
---

---
A pre-owned car gives you the freedom to move about the local area and the state as a whole with confidence and reassurance. Have you begun looking into pre-owned models? If you have, the lineup at our pre-owned car dealer near Lyman, ME, is sure to impress. If you haven't, our diverse selection is a splendid place to begin!
Beyond the vast lineup, we have numerous resources here at Mercedes-Benz of Scarborough that we think you're really going to benefit from. So, take time to get to know us.
---
​
Choosing a Pre-Owned Car from Mercedes-Benz of Scarborough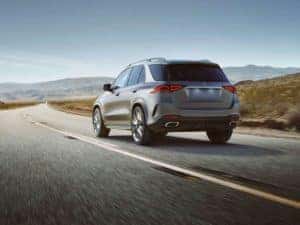 Not sure which of the many available pre-owned cars is going to be the right fit for you? Doing a bit of research will help you narrow down your choices. Our online inventory is available to be explored whenever you get the chance.
We have options that are small and efficient, large and capable, and everything in between. Not only will you be able to search by body style, exterior color, fuel economy, or any other trait, but you can compare vehicles side-by-side as well.
It's also important to note that we have an always-changing list of pre-owned options. Of course, some of the models you see in our lot will eventually be sold. Yet, we're also working each week to add models to our long list of pre-owned options. So, if you keep coming back to our inventory, you'll likely keep seeing different vehicles that you can potentially drive home in.
If questions come up during your search or you're eager to get behind the wheel of your favorite pre-owned vehicle, give our staff a call!
Finance and Service for Every Pre-Owned Car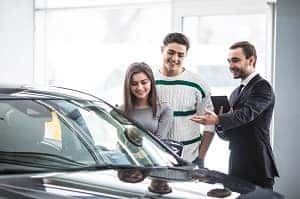 Both the finance plan and the service outline for your model are going to be important. You can ask us questions about either at any time while also working with our experts to ensure the right plan is in place.
There are many ways to go about financing. You can explore the options by speaking with our team. They'll offer ideas and listen to what you have to say, and if you fill out the pre-approval form, they'll also be able to start working right away.
For service, we'll create an outline specific to your pre-owned car. If any unexpected needs come up, such as a worn part or a necessary collision repair, we can knock these procedures out for you as well. Reach out to us with questions or book your visit online.
---
Your Pre-Owned Car Dealer near Lyman ME
Looking for a good time around Lyman, Maine? The Funky Bow Beer Company is an easy choice. Want to explore the local wilderness instead? Consider the cherished Rachel Carson National Wildlife Refuge.
These are just two of the many options when visiting the community of Lyman. With a pre-owned car, you can take trips to communities such as these or go explore other parts of the greater Northeast.
So, check out our Mercedes-Benz of Scarborough inventory or contact us with questions!
---
​