Tips for Buying Your First Mercedes-Benz

Are you ready for a new car? Moreso, are you ready to treat yourself to a luxury vehicle, like a Mercedes-Benz? If this will be your first luxury purchase or your first time buying a car altogether, our team at Mercedes-Benz of Scarborough wants to make sure you feel well prepared for the purchase!
This guide will detail some of the tips you should consider when buying your first Mercedes-Benz. We welcome all Scarborough, Saco, and Portland, Maine, car buyers to read below and then reach out with any questions.
---
Consider Your Vehicle Needs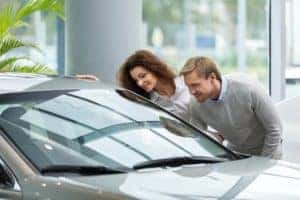 Before you purchase a Mercedes-Benz, your first step should be to consider your needs in a vehicle. To do so, you can ask yourself some questions about what you want in your next vehicle and, most importantly, what you need in your next car.
Here are a few questions you can ask yourself:
What size vehicle works best for me? Do I need more seats or more cargo space?
Which features are non-negotiable, comfort or technological features?
What kind of performance am I looking for, daily driving or performance-tuned capabilities?
Do I require a full-fledged driver-assistance suite?
By asking yourselves these questions, you can gain some direction as to which Mercedes-Benz you should choose.
---
Explore the Mercedes-Benz Lineup at Mercedes-Benz of Scarborough
Your next step is to begin doing your research! Mercedes-Benz has several vehicles in its lineup, from compact and sport-tuned sedans to spacious, family-sized SUVs. Although you can conduct independent research on your ideal models, you can also take a look at our current new inventory to see what we have in stock!
We make it easy for you to explore your options, with our optimized search engine. It includes filters that you can select to narrow down your search, like:
Model
Features
Color
Body style
Engine
In just a few clicks, you'll be that much closer to finding your perfect Mercedes-Benz.
---
Test Drive Your Favorite Mercedes-Benz
Seeing your favorite options virtually is one thing—test driving them is another! To solidify your decision, set up a test drive through our dealership. This is a great way to test the car's operation and handling. You can also explore the cabin, unveil its unique features, and get a better idea of how the vehicle will fit into your lifestyle.
If you're after a family-friendly model, bring the family along to see what they think. The same applies, if you're shopping for your business. Your co-workers or your business partners can get in on the action too.
---
Discover Your Budget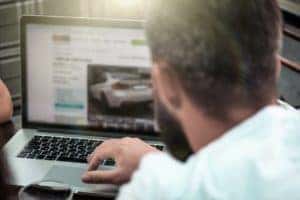 This is an interchangeable step in your car-buying journey. You can add it to the beginning of the process or after shopping for a few models. Either way, setting your budget is a very important step!
To begin, you'll want to gather vital financial information and crunch some numbers by using a payment calculator. Doing so will help you find out your buying power, what you're comfortable with budget-wise, and what your monthly payments may look like.
Beyond crunching the numbers, you can also take care of a few other financial steps of your car-buying journey from the comfort of your home. First, fill out our finance application to pre-qualify. Then, you can use our Value Your Trade tool to find out how much your current vehicle is worth and thus, how much you can put down for your purchase!
---
Purchase a Mercedes-Benz Today!
Are you ready to seal the deal on a Mercedes-Benz? Visit Mercedes-Benz of Scarborough near Scarborough, Saco, and Portland, ME, today to get the ball rolling. See you soon!
​