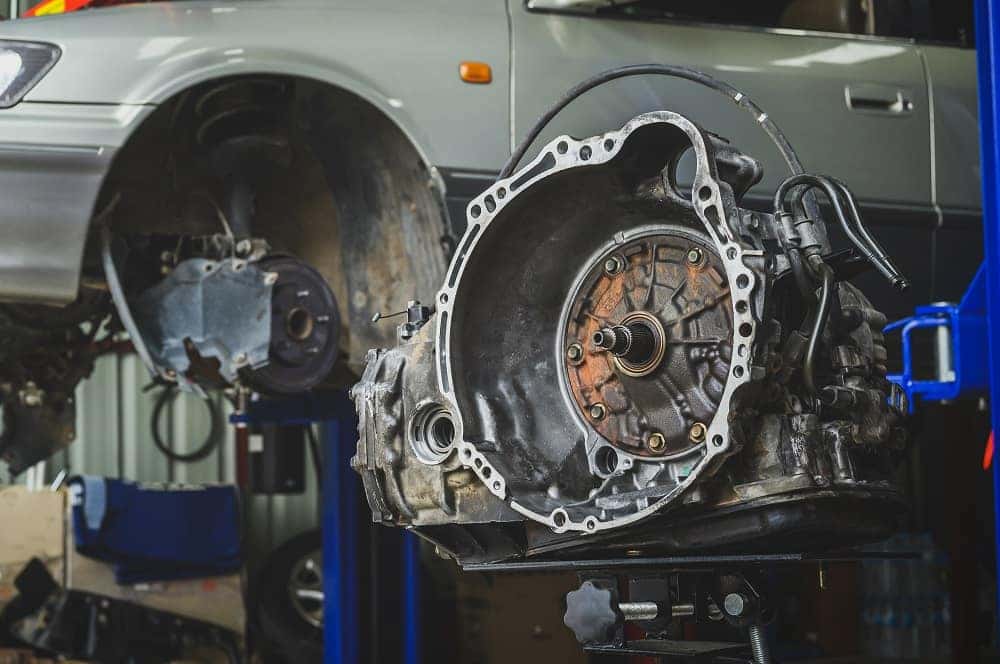 When to Schedule a Transmission Repair
When well cared for, the transmission in your Mercedes-Benz can last for years. There are, however, a few telltale signs that will present themselves when it's in need of repair. The most common signs of transmission failure include:
Refusal to switch gears
Noisy in neutral
Slipping out of gear
Grinding or shaking when changing gears
Unresponsive going from park to drive
You should also keep an ear out for any strange noises. Automatic transmissions will make whining or humming noises when there is an issue. You may also feel a wobbling as it changes gears.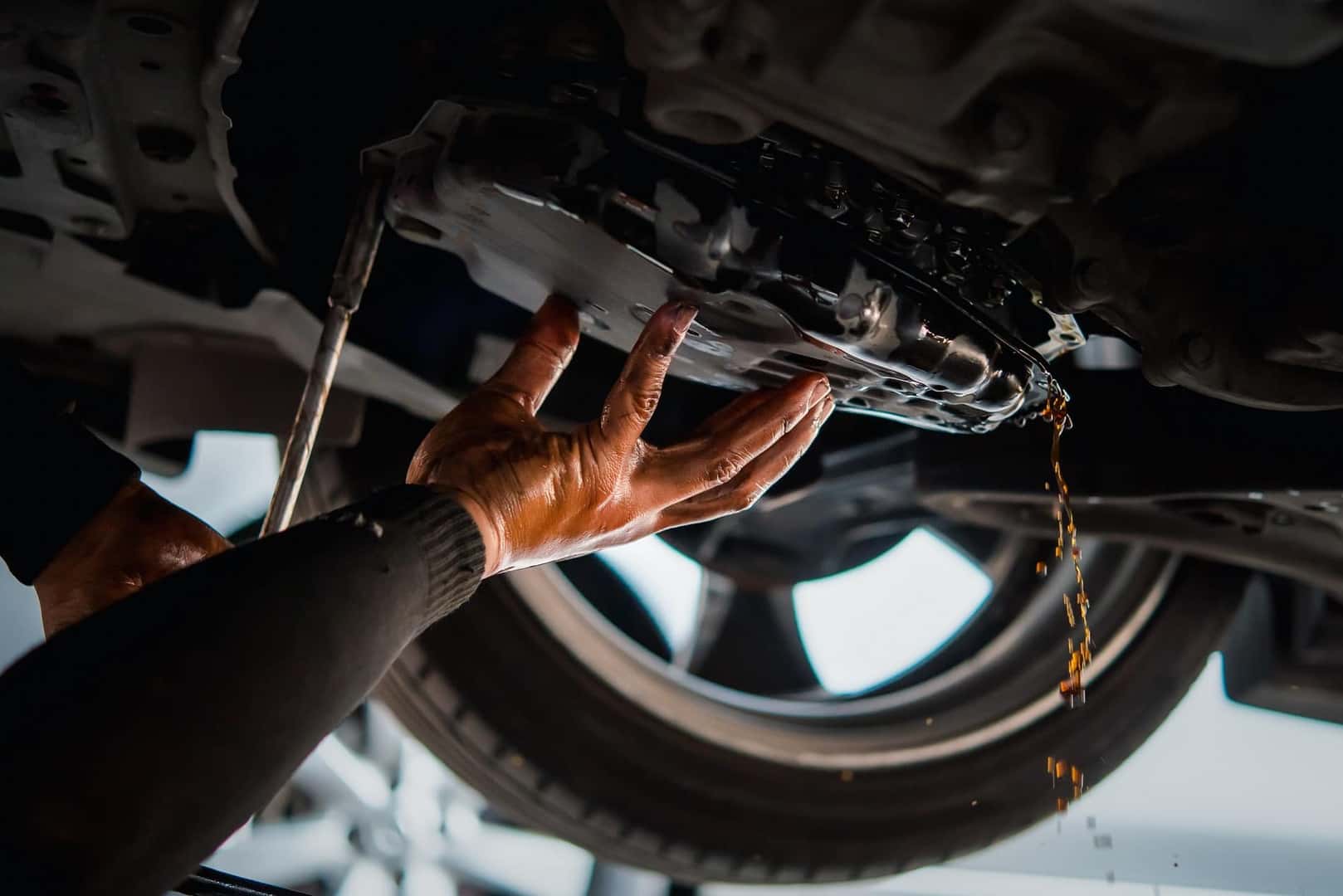 Does Your Transmission Fluid Need to Be Replaced?
Do you need to replace your transmission fluid? It's a simple bit of preventative maintenance that should be performed about every 90,000 miles, depending on your transmission.
If you smell something burning, you'll want to schedule a Mercedes-Benz transmission repair. The burning scent may seem familiar. Many people think it smells like burnt toast, which can be disconcerting. It usually means that your car is using older transmission fluid that should be replaced.
Did you ever notice a spot of red fluid in your driveway? This may indicate that your Mercedes-Benz car harbors a leak. Let's go over a quick test that you can conduct to see if that's the case.
Checking for a Transmission Leak
While we can investigate whether your car harbors a leak, administering this quick test may save you a trip to our service center.
Find a piece of cardboard from a box that was delivered or another source. Slip the cardboard beneath your car, whether it's parked in your garage or driveway. Leave the cardboard under your car overnight.
In the morning, retrieve the cardboard. If you notice red fluid marring the surface, you indeed have a transmission leak. The fluid may even smell sickly sweet like fruit punch.
After you've confirmed the leak, contact us online to schedule service or give our service department a call. We can patch up the leak and check out the entire transmission system to ensure it's in good shape overall.
Transmission Service at Our Dealership
The technicians at our service center are well acquainted with the high-performance transmissions equipped in Mercedes-Benz vehicles. Whether you have the innovative 9G-TRONIC automatic transmission, a performance-tuned AMG® SPEEDSHIFT® dual-clutch transmission, or any system in between, our team has the know-how needed to keep your vehicle performing at its best.
We only use genuine Mercedes-Benz auto parts when making repairs. They're made by the same people who built your vehicle, so whether you need a simple repair or a complete overhaul of your transmission, you can be sure they will fit just right and provide a long-lasting fix.
Other Associated Services We Provide
Our service center caters to other areas that may need attention in your car. We provide routine maintenance, including synthetic oil replacements, brake pad replacements, and tire rotations. If you review your maintenance schedule that appears online or in your owner's manual, you'll know what's up next.
If your car requires more extensive or complex repairs, our factory-certified technicians can handle it all. They will diagnose what's ailing your Mercedes-Benz and strategize a way to fix your car with efficiency in mind.
Enjoy Service Center Amenities
While you wait to have your car inspected or serviced, we want you to be as comfortable as possible. Consider this your free time to relax or to get work accomplished outside of the office. To that end, we provide complimentary Wi-Fi and televisions in our spacious lounge.
If you're feeling a little hungry or thirsty, feel free to help yourself to our beverages and pastries. Enjoy breakfast on us if you're here for a morning appointment or a snack in the late afternoon.
We also try to make the services we offer as convenient as possible with nighttime drop-offs. Plus, we provide complimentary pickup and drop-off services for your car, too.
Some repairs may take longer than anticipated. You may prefer to wait in the comfort of your own home or get back to the office. We can provide a shuttle service through Uber, so you don't have to miss anything pressing. If it's more than a day, we can offer loaner cars, so you can keep up with your active lifestyle.
In fact, you may even want to schedule more extensive repairs over your vacation or during a business trip. We'll even supply you with a ride to the airport, and you can retrieve your newly fixed car when you return. This is available during our store hours.
You can also rely on us for roadside assistance so that you're never stranded on the side of the road.
Have You Browsed Our Service and Parts Specials?
Before scheduling a service appointment online, you'll want to check out our rotating list of service and parts specials. There may be one available that will help further streamline your next maintenance visit. Remember to review our current list before you stop by because they change frequently and may be available for a limited time.
CONTACT US
Schedule a Mercedes-Benz Transmission Repair Today!
If you notice any of the warning signs or you're in need of some routine maintenance, bring your vehicle to Mercedes-Benz of Scarborough. We're ready to handle Mercedes-Benz transmission repairs near Scarborough, Saco, and Portland, Maine, and any other services you may need.